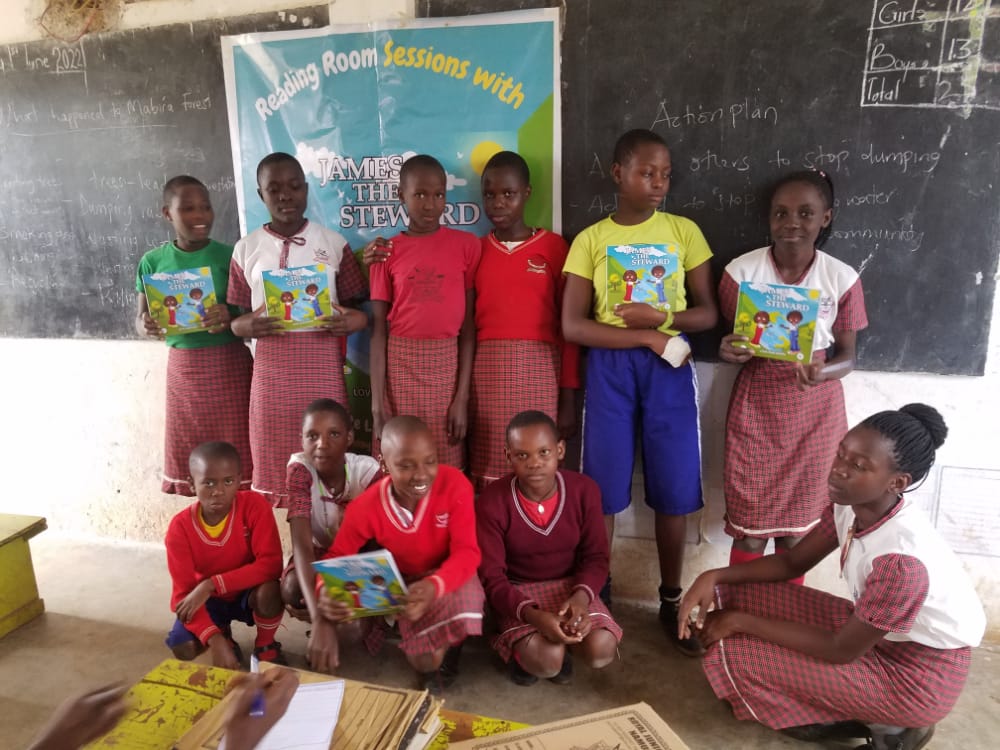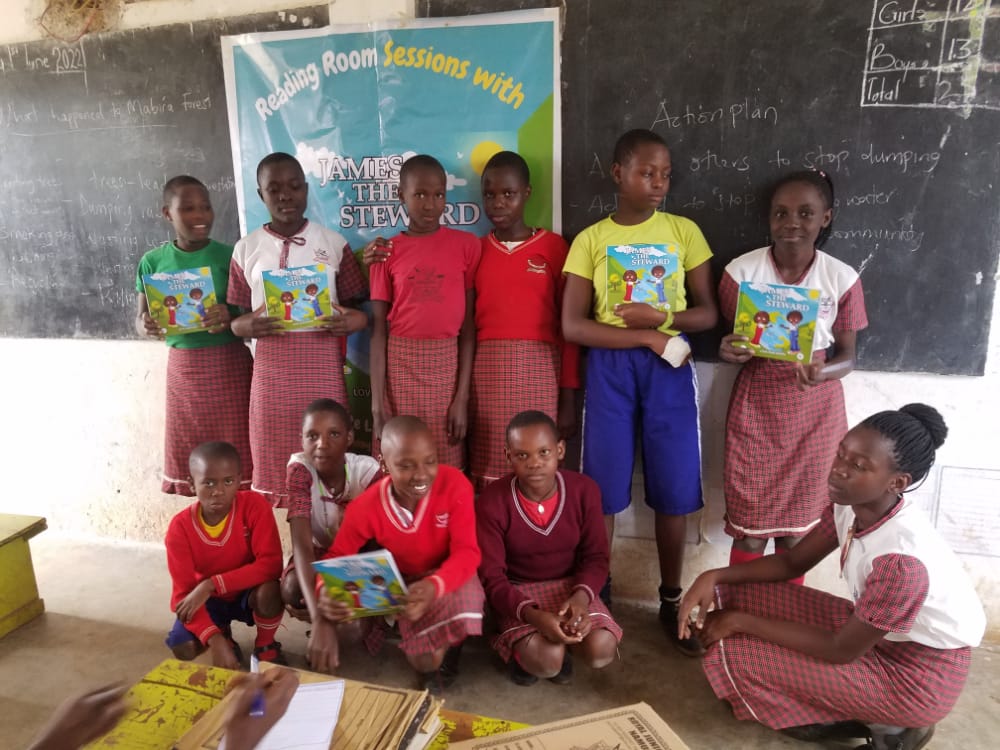 James The Steward Reading Room Sessions
Conclusion: The climate reading room sessions in schools are crucial to promote climate action therefore let's all engage in climate change education for social transformation.
About the Reading Rooms
The climate reading room sessions placed children at the forefront of change and development by becoming environment stewards. The sessions took place from May to August 2022. They widened the children's understanding of climate change and global warming and realized its effect on Mother Nature. The children came to a realization that it starts with the young generation to fight and strive for protection of our environment.
The children fully participated in sharing their ideas of how they can contribute to climate action through our storybook, James the Steward. They were inspired and learned who James is and how he became a climate activist. Some of the activities the children engaged in included; drawing action plans, essay writing competition on the topic ''What happened to Mabira Forest'' as well as tree planting.
Impact
The reading room sessions inspired and provided structural meaningful engagement, and built confidence and trust among the children to share and understand the challenges that might befall Mother Nature in the near future if we do not wake up and do something about it. They were able to get accurate information on how to protect the environment as well as being climate conscious.
For the tree planting exercise, we planted umbrella trees in their school compounds, and also promoted proper disposal of waste practices by teaching the children the importance of recycling. On top of this we carried out paper bag making, grass planting and small scale gardening activities to help the children learn to love their environment and mother Earth.
At the end of the session we had engaged with over 200 children from primary five, six and seven at Royal Junior School, Kids Hope Junior School, Global Junior School and Misindye c/o Primary School in Sonde Goma division Mukono District.