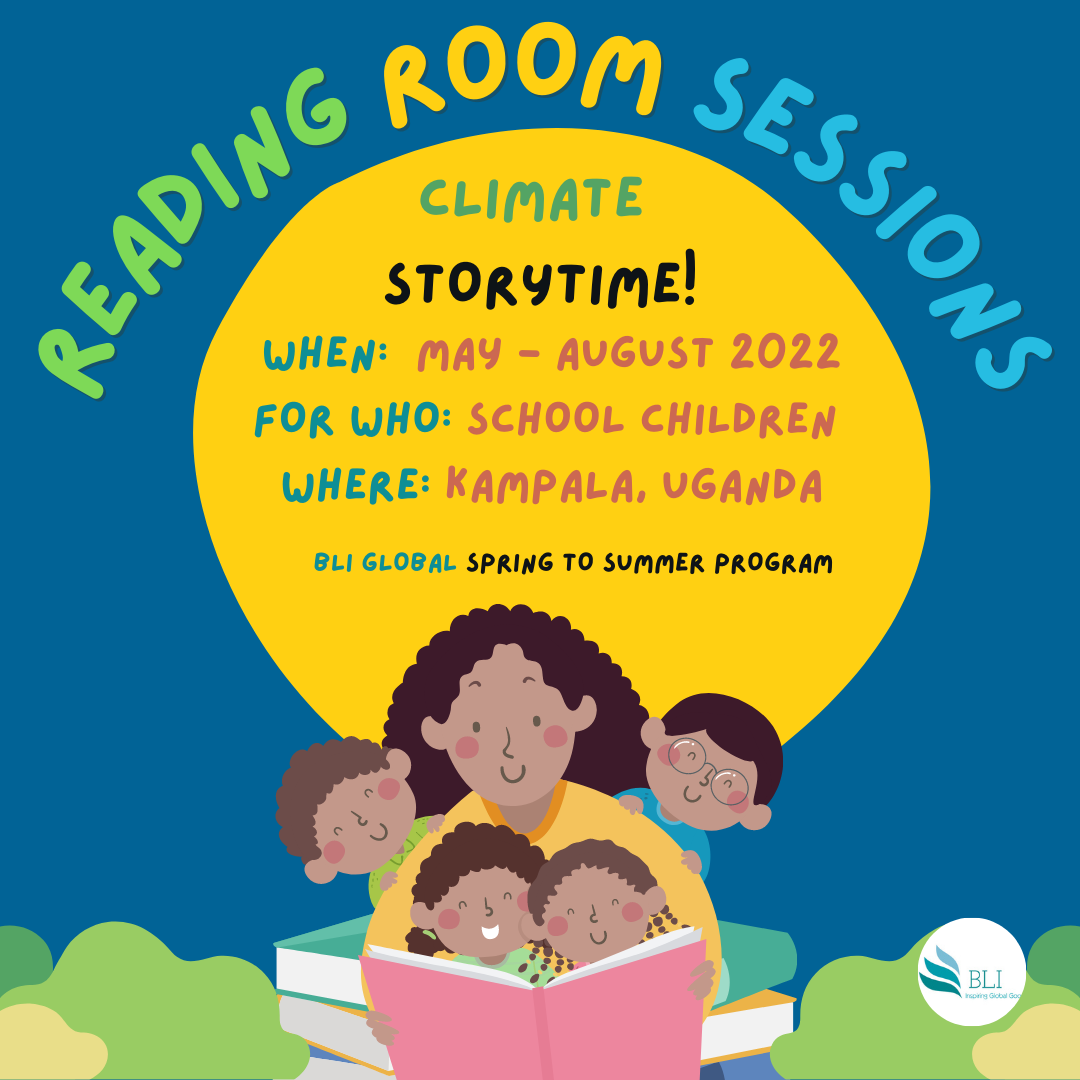 It's been two years since we launched the first children's climate book with Rural Environment Sustainability Initiative (RESI Africa). Since then, the pandemic hit, and all our plans to start physical reading rooms ground to a halt.
In 2021, after discussions with our partners, we came up with the idea to host virtual reading rooms instead (read about it here). We found that these community spaces were an ideal and effective way to bring families together to talk about the climate crisis and how children and parents alike can learn how to take action together and individually in their own homes and communities. We could not have done this without the generous support of Our Kids Climate and collaborative partners from World Rainforest Day.
Building off of that success, BLI Global has decided that it is now time to bring reading rooms back to schools where children can learn about climate action. We are so grateful for the fruitful partnership with RESI with whom we have published a second book under the James The Steward series, Keeper of the Forest.
As we venture back into schools, and as the global economy slowy and safely opens up, we will be conducting physical reading room sessions in Kampala, Uganda with the guidance and coordination of our regional team member, Stella Maris Baliliya. It is our sincere hope that children who do not have the exposure to impactful and inspiring climate stories can enjoy James and Sarah's journey to become climate stewards themselves. We will also donate a few copies of the books to school libraries that participate in the reading rooms.
This project is being funded by generous donations to BLI Global and with the support of reserve resources from the organization. We believe strongly that children can be positive stewards of change for mother Earth.
What a joy it is to read together!
Follow the links to purchase a copy of James The Steward (Love our Earth) or Keeper of the Forest.