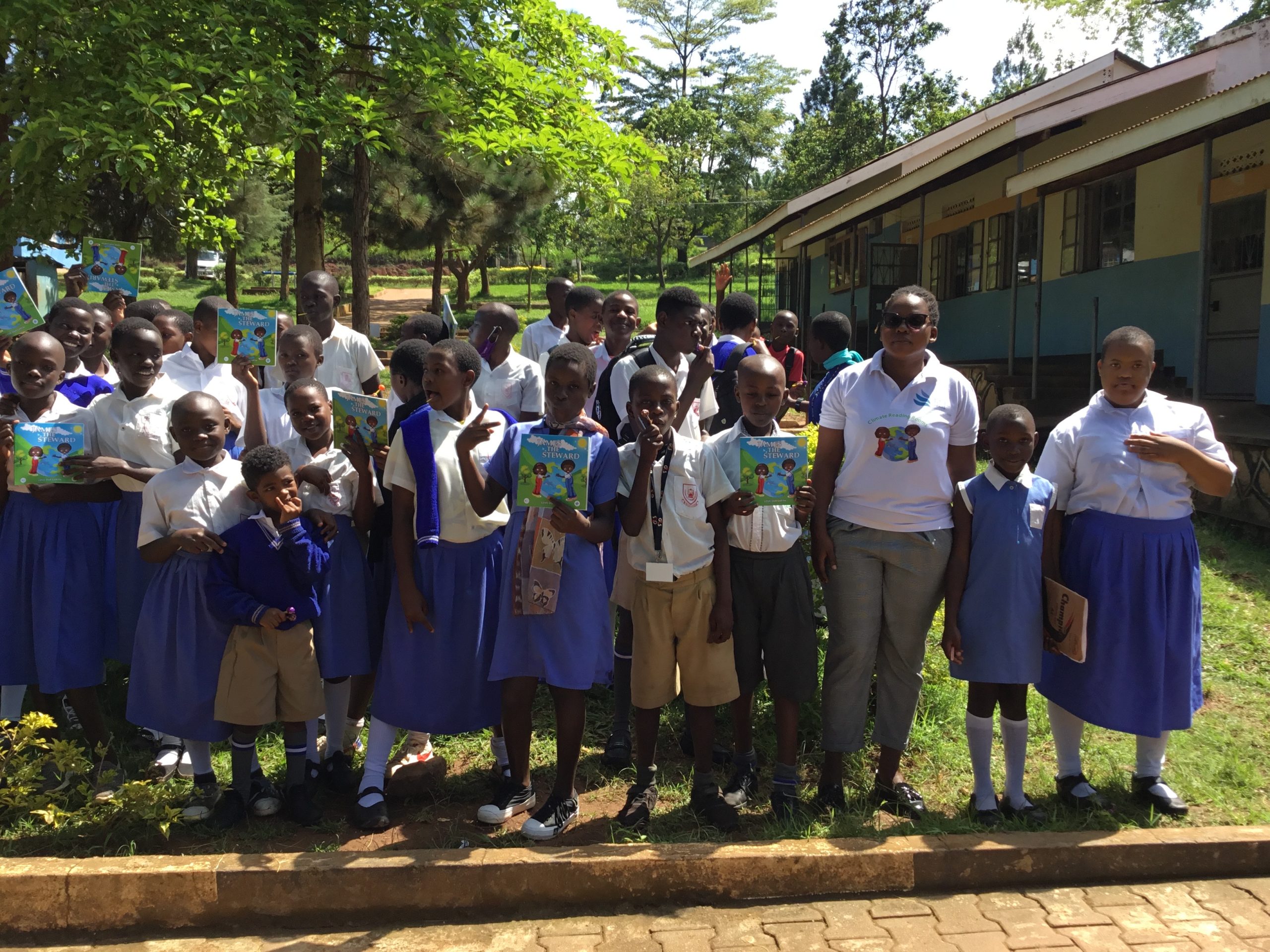 Due to the popularity of our summer Climate Reading Room sessions in Uganda, we decided as a team to bring back the reading rooms one last time before the close of the school year. We are deeply moved by the level of impact this project is having on children and we plan on renewing our commitment to making these reading rooms accessible in more schools in Uganda and other parts of the world. As is custom, we donate a few books to the school library so that the children are able to revisit the journey of James and Sarah as they discover what it means to be a young climate activist.
Below is a recap from our country director, Stella Maris: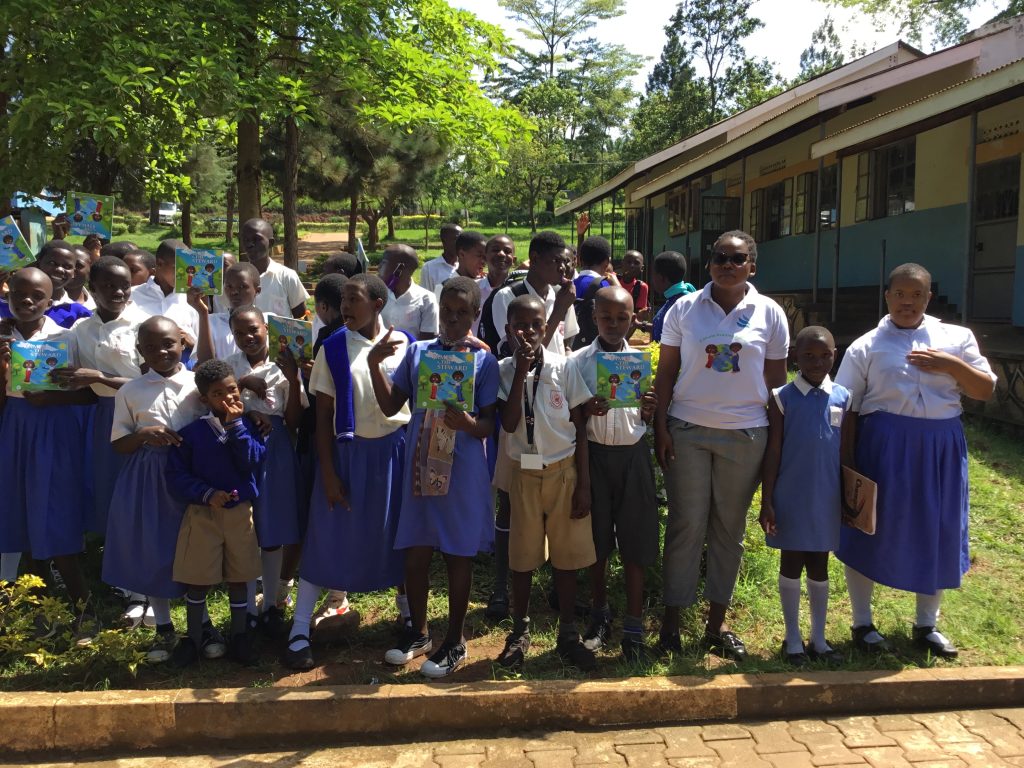 Recap
This November, BLI Global Uganda team set out to conduct a climate literacy project in primary schools around Kampala. Climate literacy is basically availing climate information and ensuring that one is able to communicate about climate change in a meaningful way and can make informed responsible decisions regarding actions that may affect climate.
BLI is set to sensitize children and the community around the globe with information, values and attitudes needed to act as climate agents of change. Through James the Steward Storybook, children are equipped with accurate and consistent information regarding environment conservation. The book promotes the nurturing of future environmental stewards and transforms them to be nature and climate-conscious.
This past month of November, we reached out to Kyambogo Primary school located in Kampala district. We engaged children in Primary four, five, and six. Unfortunately, primary seven pupils were getting ready for their Primary Leaving Examinations (PLE).
Key observations and experience
Kyambogo Primary School has got a green environment with lots of trees which they have been keen at promoting in their school. We carried out an all-inclusive engagement of over 50 children both boys and girls and children with special needs.
We met with the school leadership who received us warmly and allowed us to sensitize the children about climate change.
On introducing James the Steward Storybook, everyone was excited about the story and what they would wish to do after hearing from James and Sarah.
The children fully participated in sharing their ideas of how they can contribute to climate action after listening to the story and critically understanding James and Sarah's action plans. They were inspired and learned how to become climate activists just like the characters in the storybooks.
Their major action plan was to start a club come next year called James the Steward which will aim at equipping them with more skills in environmental conservation, like recycling, which will include making paper bags, and briquettes among others. The club also aims at maintaining and taking care of the school's green environment whereby they plan to set up posts in the compound that talk about proper ways of taking care of mother nature which will be visible to everyone who comes to the school premises.
BLI team pledged to follow up on the school club activities to ensure that the club is moving on well and everything is put into place. Through committing to this task we aim at empowering children which will enable us to raise awareness, engage creatively in climate change and transformation and contribute to a sustainable environment and renewable energy adoption.
Challenges encountered
The rise of the Ebola disease in the country limited us from reaching out to more children like the primary seven class.
The government of Uganda which announced the closure of schools at the end of the month of November limited us from visiting the school frequently.
Limited resources and manpower like the story books as the children were very many and the books weren't enough to cater to this huge number.
Lessons learned
We learned that we should always have enough copies and also be able to donate more books for schools in case the school shows more interest in the project.
We learned that the children and schools are interested in forming school clubs under the umbrella of James the steward.
Being inclusive and taking care of children with special needs as they need special attention for them to be able to understand the story and what it is about and enable them to have the same information just like the other children.
To support this project, you can donate below:
[paypal_donation_block email='donate@bli-global.org' amount='15.00′ currency='USD' size='large' purpose='Climate Reading Rooms' mode='live' suggestion='1, 5, 10, 20, 50, 100′]