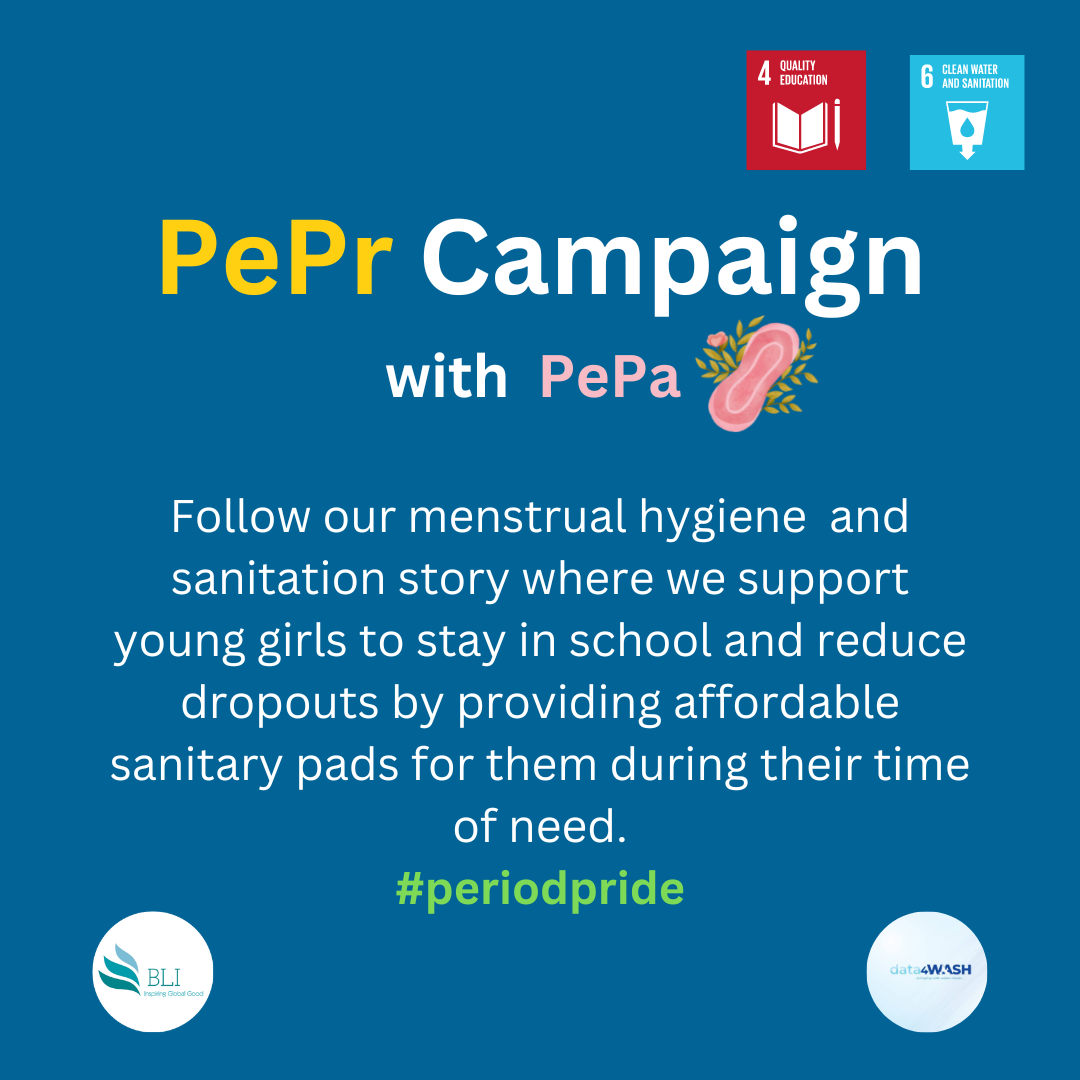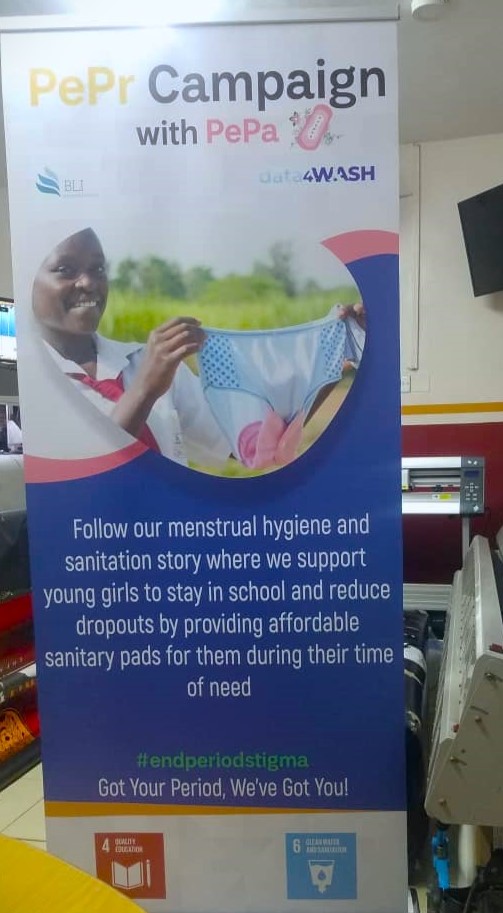 OVERVIEW
Research has shown that girls face a number of challenges in managing their menstruation hygienically, both at home and in school. These challenges range from continued lack of knowledge, myths, and beliefs about menstruation due to lack of adequate water and sanitation facilities and access to affordable and hygienic sanitary materials which often leave girls to manage their menstruation in unhygienic and ineffective ways.
The Period Pride campaign or PePr campaign has been designed to equip school-going girls with tools and resources to overcome the stigma around menstruation. PePris pronounced pepper.
INTENDED OUTCOME
To reduce the number of school drop-outs caused by girls staying home due to lack of access to affordable sanitary pads during that time of the month.
To promote the education of girls who are negatively affected by missed days in school resulting in failed exams and missed academic opportunities.
To provide good hygiene management practices to girls that they can adopt in their everyday lives reducing risks of diseases and promoting cleanliness.
BENEFICIARIES
The Period Pride project targets school-going girls in Mukono rural communities who lack the knowledge and resources to overcome taboos and myths surrounding menstrual hygiene management.
We hope the PePr campaign will contribute to breaking the silence and educating more girls about menstrual health and hygiene. Menstrual hygiene matters to all of us and we want all girls to be proud of their menstruation and to be able to handle it with pride and dignity.
PERCEIVED IMPACT
The project will enable school girls to access and use sanitary pads during menstrual periods, girls will stay at school to complete their education and build their self-defense and assertiveness.
This project will also enable the young at-risk, school drop-outs and formerly married girls to generate income from sales of pads to open market and job creation, making the project self-sustainable.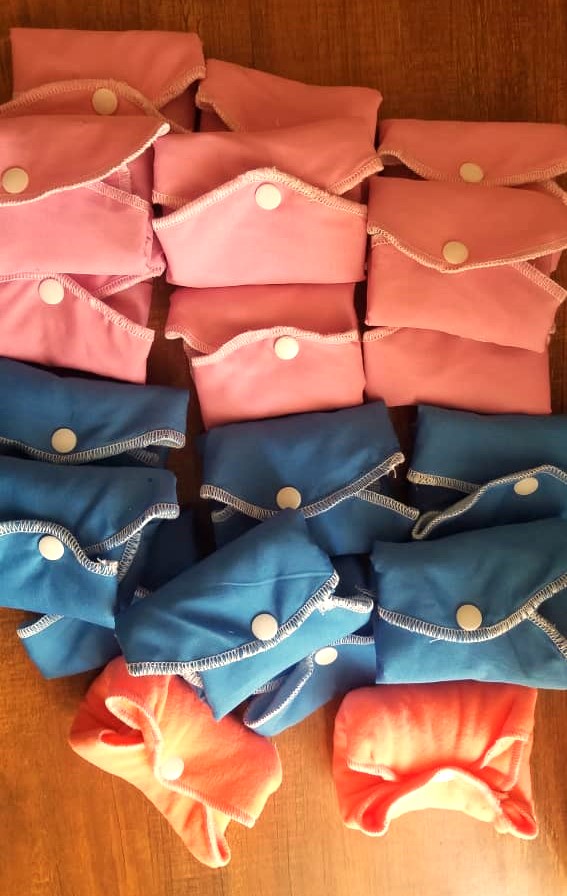 DURATION AND IMPLEMENTATION
The pilot phase of the PePr campaign will last for 4 months in select schools in Mukono district. It will entail manufacturing 500 reusable sanitary pads under the brand name PePa, short for Period Pads. 250 of these pads will be distributed for free to school girls along with 100 pairs of underwear. The pads will be available to use during emergencies in the targeted schools.
The project will train 200 school girls, girls at-risk, and school drop-outs in menstrual hygiene and sanitation management (MHSM) skills and reproductive health through workshops during school terms.
As an additional benefit, and according to funds availability, the project will also support the installation of WASH systems like a tippy tab, incinerator, or handwashing facility close to the girls' restrooms that can benefit them and support good WASH practices.