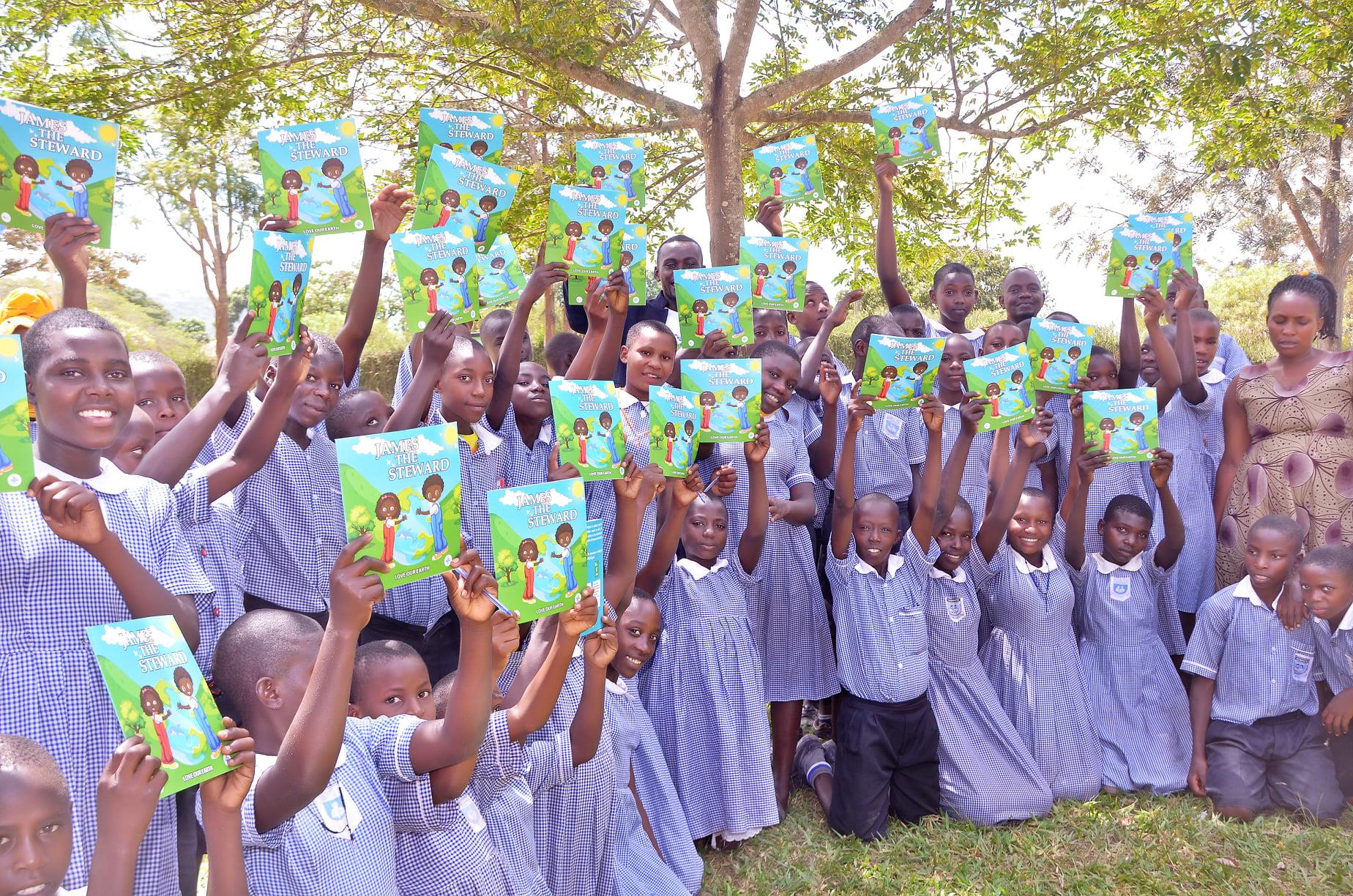 Great News! We are excited to announce a major development on the Storytelling Campaign James The Steward. Due to support from All The Sky Foundation, and in partnership with the Reading Association of Uganda and Rural Environment Sustainable Initiative, we will be deconstructing the climate book, James The Steward for beginning readers.
This means that children across the world facing literacy challenges will be able to improve their reading skills while learning how they can take part in taking action for the climate. We are particularly excited about this project because of the nature of impact it will have on schools and families, and for the future of planet earth. As we progress with the deconstruction, it is our hope to be able to conduct a children's reading room in a school near you.
So far, in partnership with RESI, the first book in the James The Steward series has been donated to schools in rural communities in Uganda, and the second book, Keeper of the Forest will be distributed next year. If you would like to support our outreach in conducting reading rooms in Uganda and beyond, please write to us at info@bli-global.org or donate to us here.