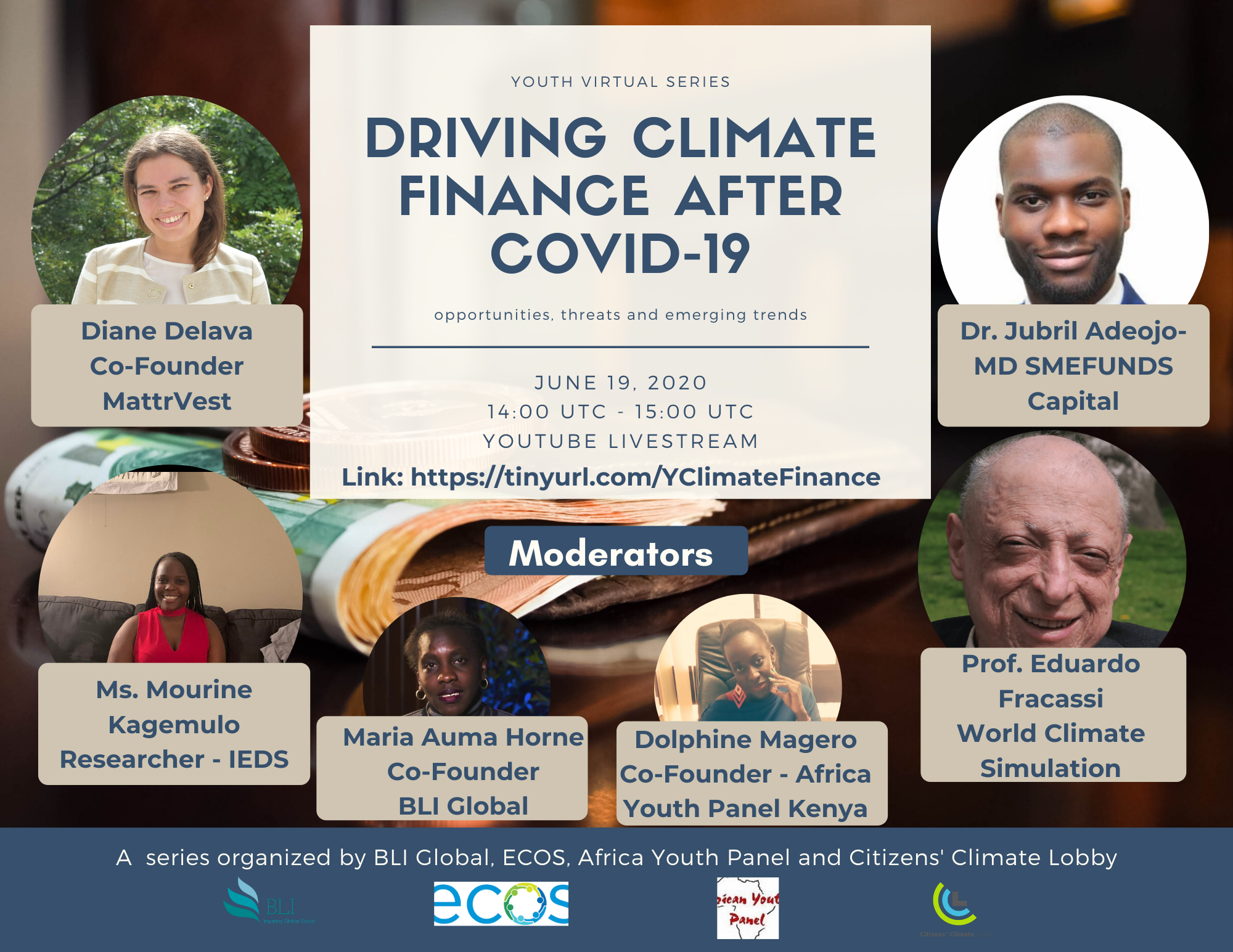 This Friday at 14:00 UTC there will be a virtual discussion on Driving Finance After COVID-19, the first of six webinar series. The session will be live-streamed on YouTube at this link: https://tinyurl.com/YClimateFinance
Who are the Speakers:
Diane is the cofounder of mattrvest, where she is working with a vision to help youth across the world save for what matters to them. Coming from a small town in Belgium, Diane is an entrepreneur with a passion to make sustainable businesses while empowering communities of youth across the world. She is an UNLEASH talent and a previous UN Youth Delegate.
Eduardo Fracassi – World Climate Simulation
Professor at Instituto Tecnológico de Buenos Aires (ITBA), Buenos Aires, Argentina
Eduardo Fracassi leads the Climate Change Awareness initiative at ITBA, Instituto Tecnologico de Buenos Aires. He led the Kiri Team—comprising engineering students and professionals, and a lawyer—which won the 2016 Climate Colab MIT competition in the industry category. The winning 25C (77F) proposal was then implemented by the Argentine government. The 25C (77F) proposal has helped to reduce blackouts in Buenos Aires in the Summer when there is high air conditioner use. Together with Fabian Szulanski and Claudia Castro Kuriss, Eduardo has helped to improve the World Climate Simulation.
Mourine Kagemulo
Researcher at IEDS
Program Schedule for the Webinars