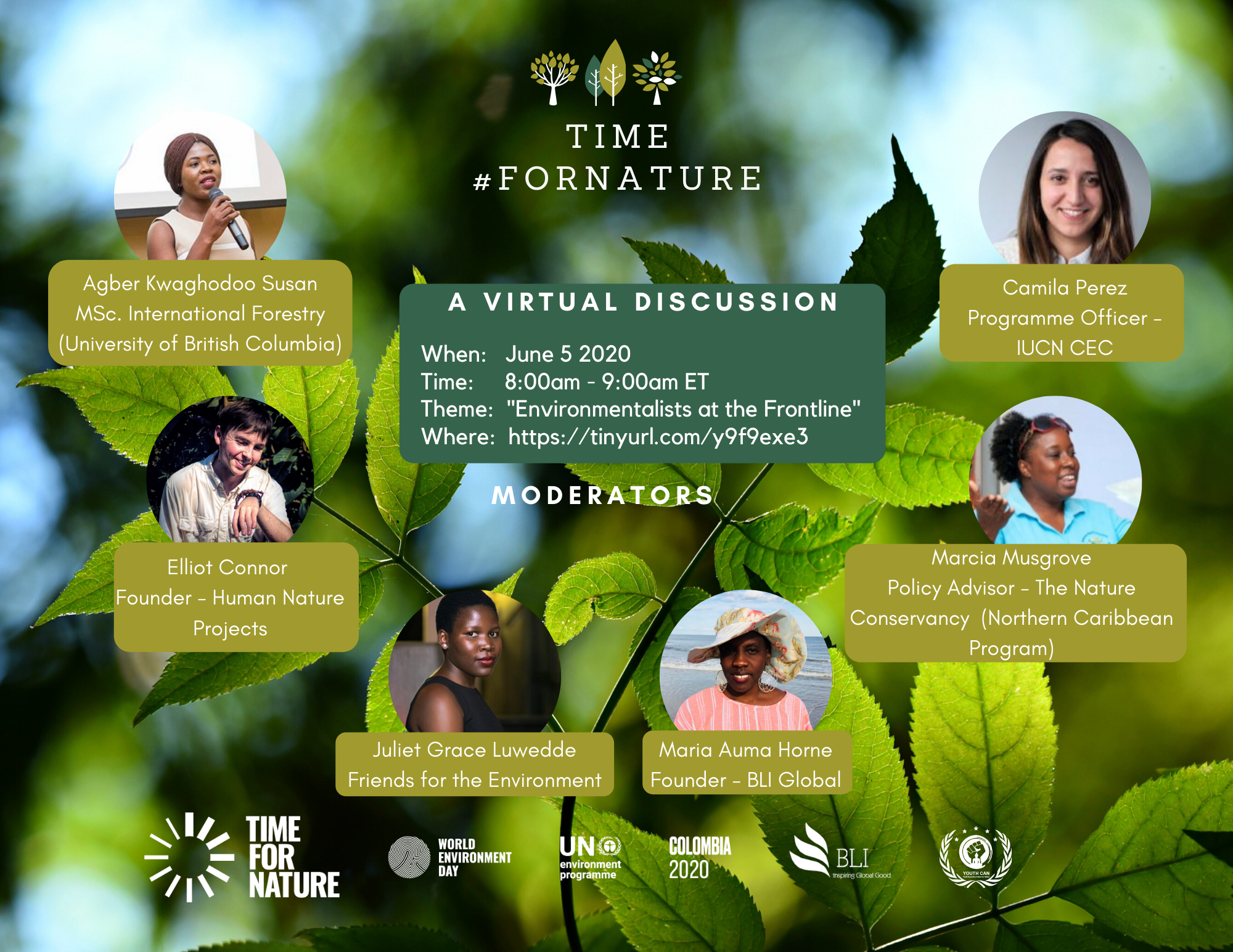 Every year on June 5, millions of people join hands to celebrate world environment day to encourage awareness and action for the protection of our environment.
This year the UN Environment is celebrating World Environment Day by paying tribute to the role nature plays in protecting the Earth. As a result, BLI Global in partnership with Friends for the Environment is holding a webinar to discuss how environmentalists at the front-line are protecting biodiversity and what their call to action is to the rest of the world.
We will have speakers from IUCN CEC and #NatureforAll, The Nature Conservancy, Human Nature Projects and University of British Columbia. The session will last an hour with audience interactions through Q and A. We invite you to join us for an interactive discussion – bring a friend and let's talk all things nature!
When: June 5 2020
Time: 8:00am – 9:00am EDT
Theme: "Environmentalists at the Front-line"
Where: YouTube Live Stream
A Message from World Environment Day
The foods we eat, the air we breathe, the water we drink and the climate that makes our planet habitable all come from nature.Yet, these are exceptional times in which nature is sending us a message:

To care for ourselves we must care for nature.
It's time to wake up. To take notice. To raise our voices.
It's time to build back better for People and Planet.
This World Environment Day, it's Time for Nature.

World Environment Day
Get Your Copy of James The Steward now available on Kindle and for paper back order on Amazon. Watch the recorded Earth Day session.