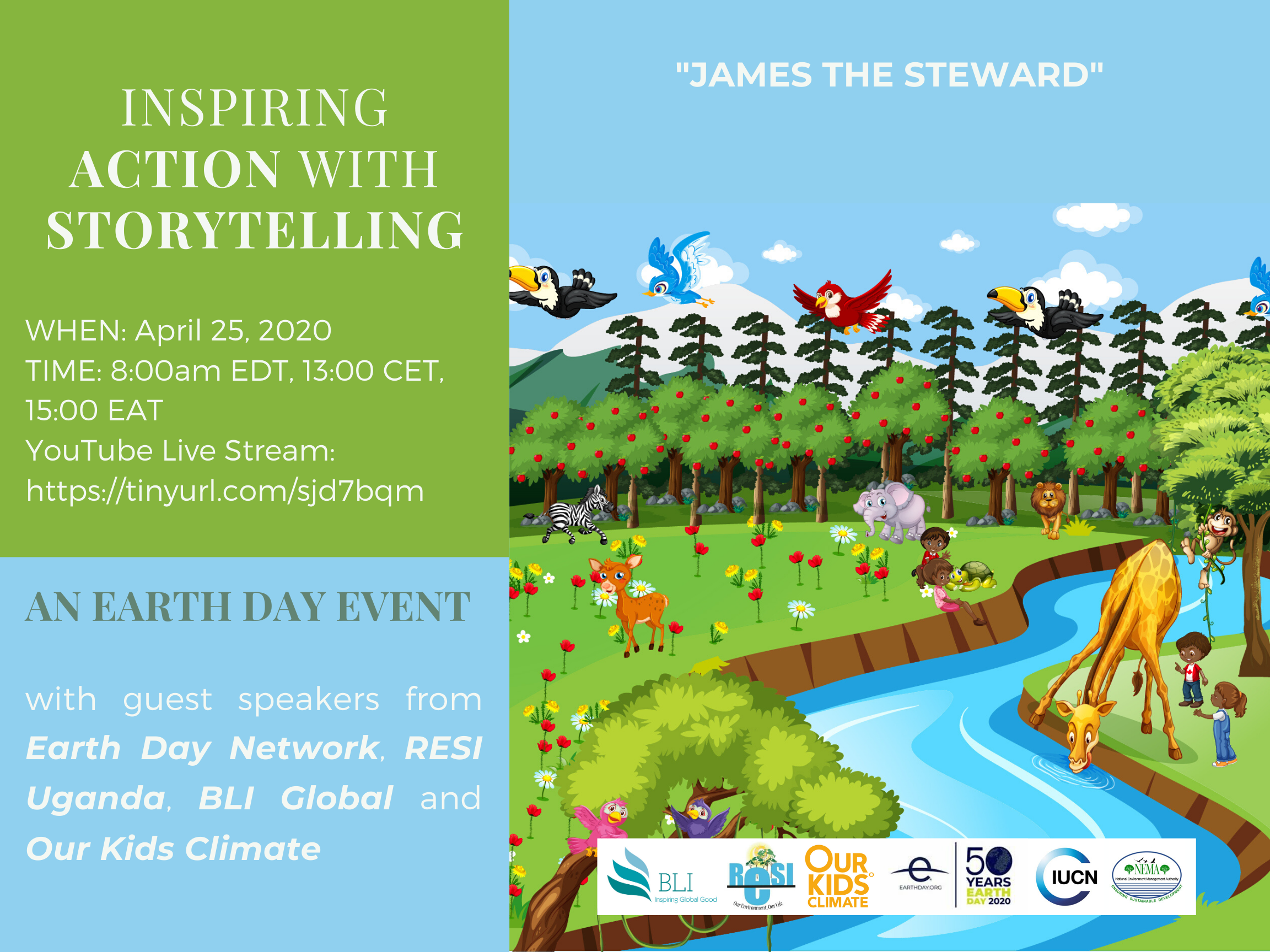 On 22nd April the world will be celebrating Earth Day with the theme for 2020 being climate action. At BLI Global we have been working with Rural Environmental Sustainability Initiative – RESI to create a children's storybook – "James the Steward" that we will be launching on 25th April.
Join us on that day at 8:00 am EDT for a live stream interactive session on YouTube to discuss how we can use storytelling to inspire climate action. We will host guest speakers from Earth Day Network Our Kids' Climate and National Environment Management Authority (NEMA) Uganda. We will also be launching the book together with RESI.
Link to Join: YouTube Live
Looking forward to seeing you there!