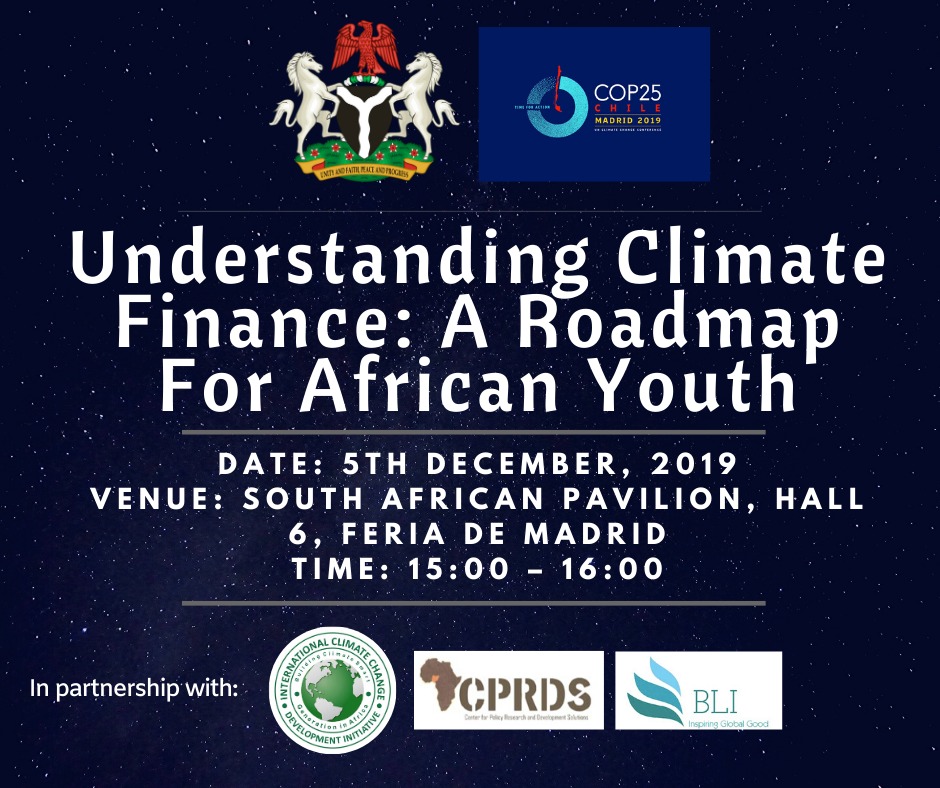 On 5th December, 2019, BLI Global and Media for Community Change in collaboration with the Federal Republic of Nigeria hosted a side event at the South African Pavilion on the topic "Understanding Climate Finance: A road map for African Youth".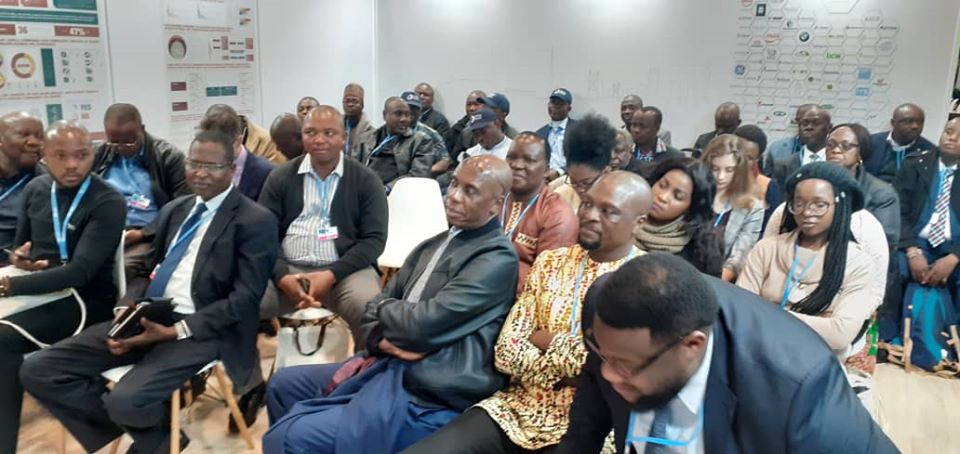 The event was well attended with speakers that included the Nigerian Minister for Transportation Rt. Hon. Chibuike Rotimi Amaechi, Mr. Gareth Phillips the Climate Finance Division Manager of African Development Bank, finance expert Huzi Msheila as well as a GCF beneficiary.
African youth that participated were able to pose questions to the speakers on barriers to accessing climate finance for youth-led projects. The conclusion of the event was for young people to harness innovative technology and new fundraising methods including crowd sourcing, and most importantly to focus on delivering quality work in order to attract investments.
We specifically thank the Nigerian Youth delegates, Ms. Samira Ibrahim and Mr. Seyifunmi Adebote who assisted in co-organizing this fruiful event with us.