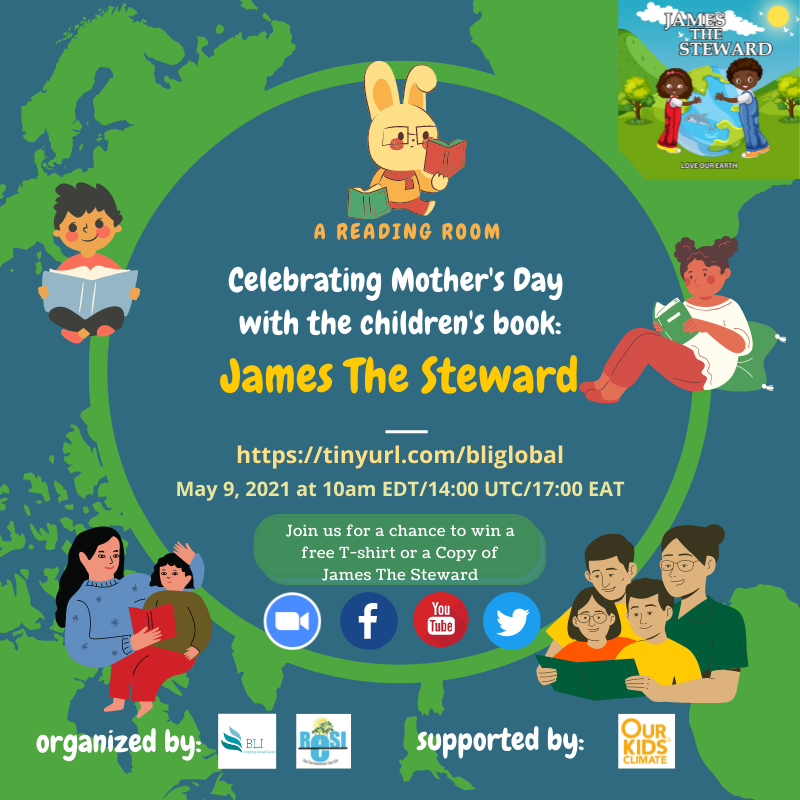 A Mother's Day Celebration
*****************
Greetings Friends and Family!
As we gear up to celebrate mother's day, we would like to extend an invitation to you to join us for a special reading room session this Sunday, May 9 at 10:00 am EDT. We will be reading from the Children's book James The Steward in an effort to promote climate literacy and storytelling for change. The event will be broken up into four reading sessions with a chance for participants to be able to engage and ask questions within the breaks. There is also an opportunity for participants to win a free t-shirt or copy of the James The Steward book by participating in an illustration competition.  

Kindly Register to get login details: https://www.tinyurl.com/bliglobal
*****************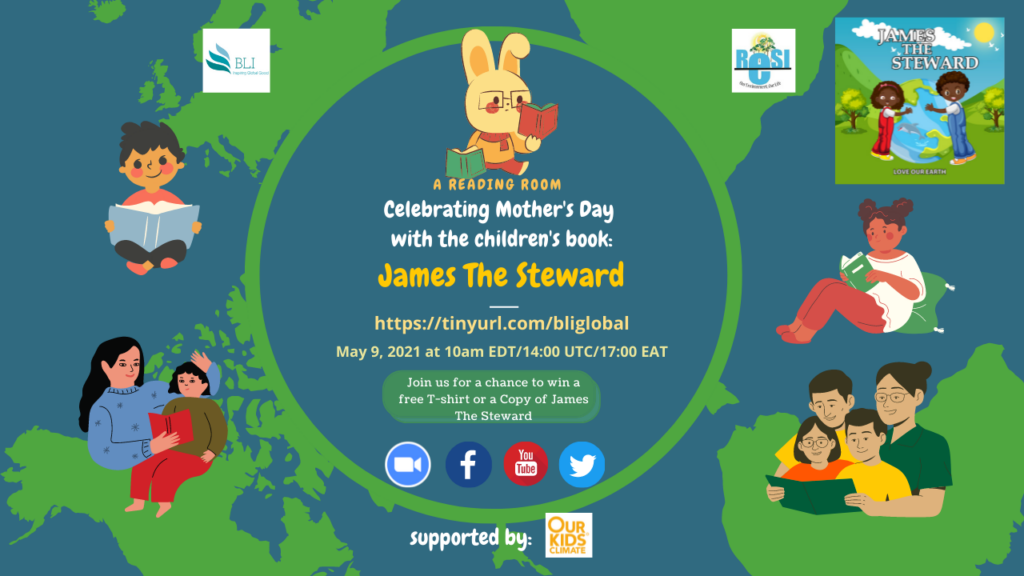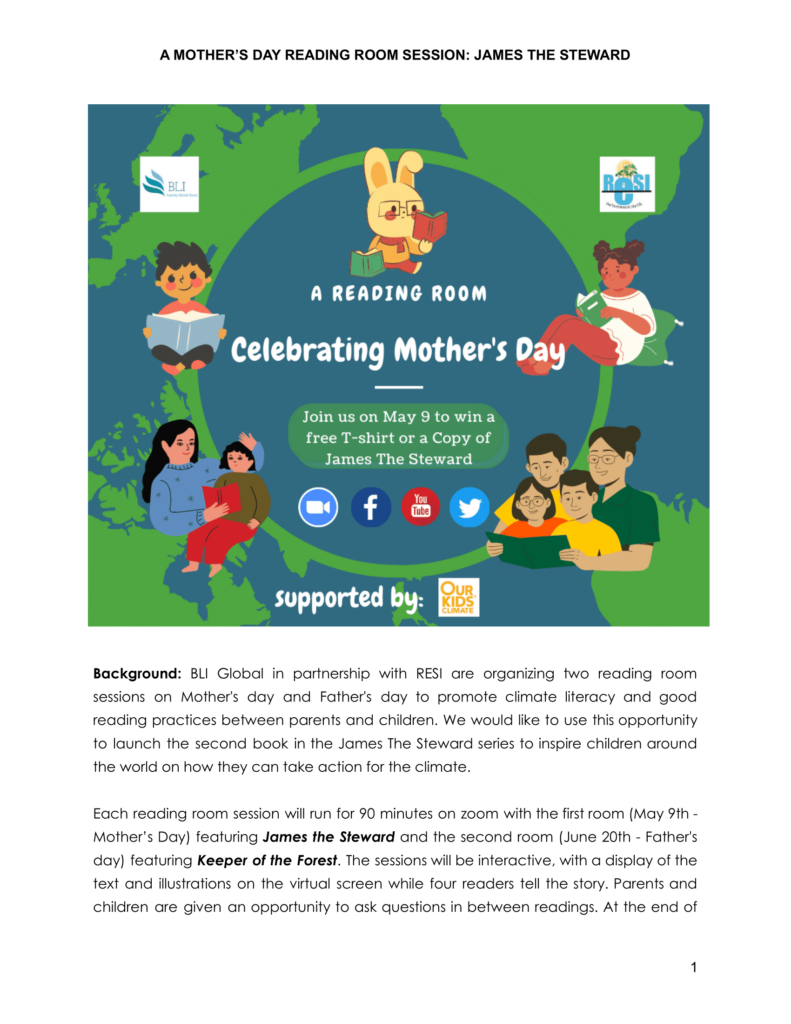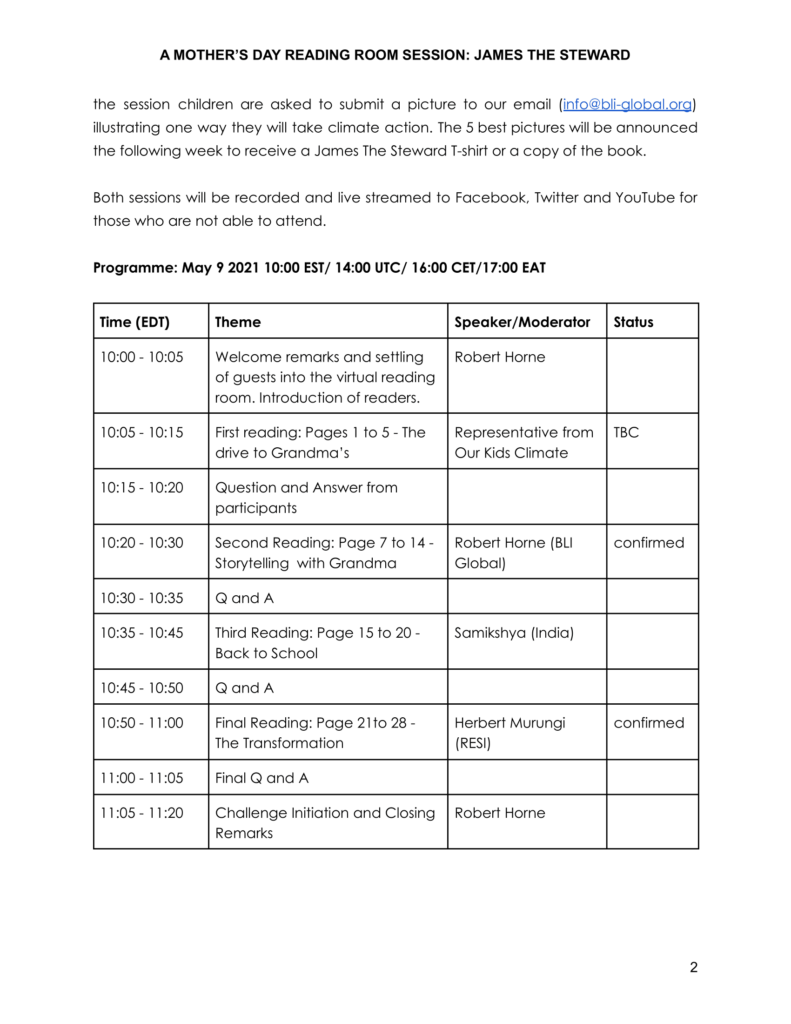 *****************
Stay Hopeful, Be Compassionate,
The BLI Global Family
Inspiring Global Good
As you may be aware, we depend on donors and well-wisher support to bring these initiatives to life. If you would like to collaborate or inquire about partnership opportunities, please write to us. You can also donate through our website or contact us for any financial contributions.
Get Your Copy of James The Steward now available on Kindle and for paper back order on Amazon. Watch the recorded Earth Day, World Environment Day and catch up on our Virtual Climate Finance and Carbon Pricing sessions. Subscribe to our podcast for free!