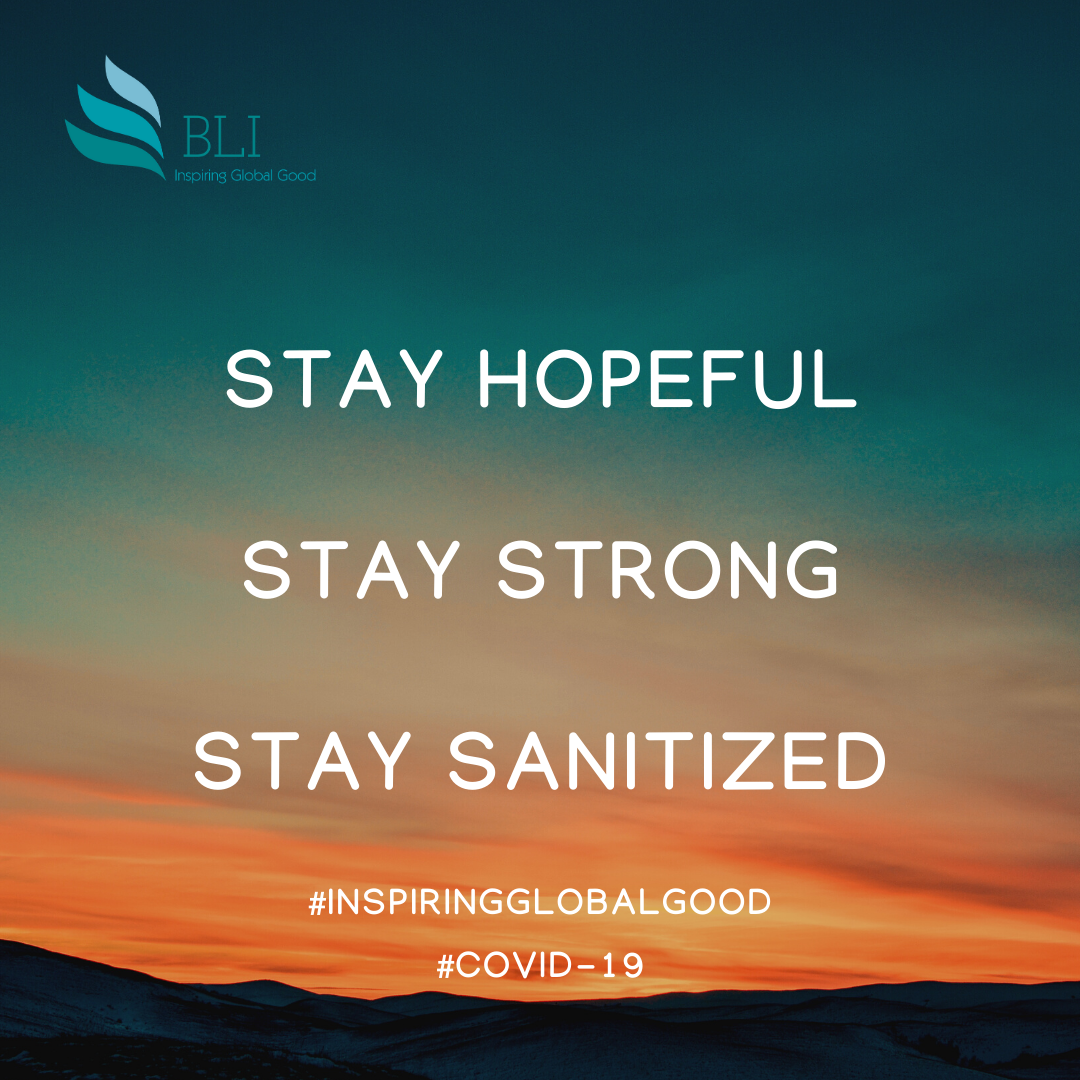 Dear friends and family,
The past few months have been extremely challenging for the entire world with the current outbreak of the novel coronavirus. We as BLI Global stand in solidarity with all those countries and communities around the world fighting to slow down the spread of COVID-19.
We also want to encourage people to heed government instructions for their respective states, regions or countries and pay particular attention to guidelines set out by the World Health Organization and the Centers for Disease Control and Prevention (CDC) on preventive measures and resources. Please take the time to review these resources and share them with your loved ones. Some key best practices include washing your hands with soap and water for 20 seconds and practicing social distancing.
We are also acutely aware about the economic implications to whole systems and are optimistic that over the long run there will be a recovery. This is why we encourage you to share positive messages in this trying time, but also stay informed to factual information by regularly visiting your local community, regional, state or country specific health department websites and staying up to date with the latest news.
Please remember that the elderly and those with respiratory and heart conditions are most susceptible to the virus and although children and young adults may not show immediate signs they could still get affected and become asymptomatic carriers which makes social distancing and sanitation practices imperative to help contain the spread.
We will endeavour to continue our outreach using online platforms and are grateful for our partners and board members for the continued support towards achieving both short term and long term goals. We look forward to the sunset of this international crisis and leave you with a poem in these dark times:
Do not go gentle into that good night,
Old age should burn and rave at close of day;
Rage, rage against the dying of the light.

Though wise men at their end know dark is right,
Because their words had forked no lightning they
Do not go gentle into that good night.

Dylan Thomas

With Sincere Wishes for a Healthy Future,
The BLI Global Family