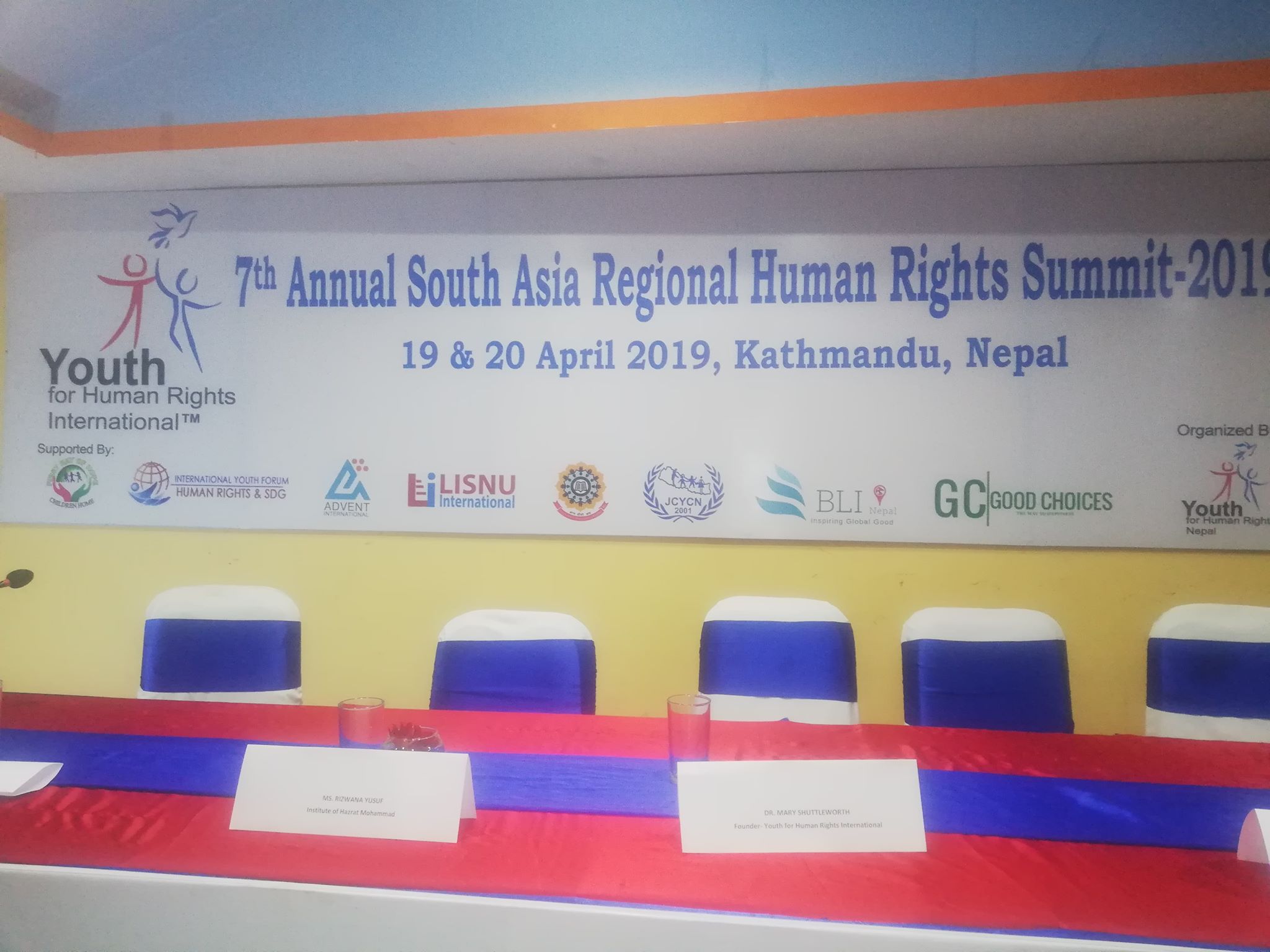 On 19th and 20th of August, the 7th annual South Asian Regional Summit & 16th World Educational Tour was successfully conducted by Youth for Human Rights Nepal (YHRNepal) in partnership and with support from many other organizations. Blue Luxury Investments signed an MOU with YHRNepal to provide capacity promoting the summit as well as volunteering.
The two days summit was attended by nearly 100 people from different countries including India, Bangladesh, Japan, Pakistan, Uganda, Nepal and Indonesia. The delegates were engaged and impressed and motivated with the powerful voices of the invited speakers.
In the first day of summit, the inauguration and welcome program was conducted. Afterwards speakers started to share their views towards the current human rights situations and the steps and measures that have been taken to make human rights accessible globally, as well as in their respective regions.
During the second session in the afternoon, there was a panel discussion where the moderator asked questions to the panelist on behalf of the delegates. They were asked to talk about how they have promoted human rights in their region. One panelist shared the story of a child who saved the life of so many people by sitting over the leakage hole to stop the water coming out from the water pipe. One of the Nepali delegates, Lisha Dangol Maharjan presented her views regarding the human rights violations and showed us how cultural heritage must also be protected and the need to save the environment. Photography sessions were also conducted.
The second day of the summit was another big and interesting day for delegates as they participated in the presentation and shared there beautiful and powerful views about the current human rights situation. Also the community cafe was conducted by the principle and supporter of Kadambari College, Kathmandu. After the successful conduction of community cafe all the delegates were taken to a religious place at Boudhanath Stupa, a Buddhists monastery.
Our Country Director Ashish Adhikari successfully attended the summit and equally participated in all the activities during the two day summit. It was a great experience to meet new people from different backgrounds and to hear their stories fighting for human rights together, to the end.