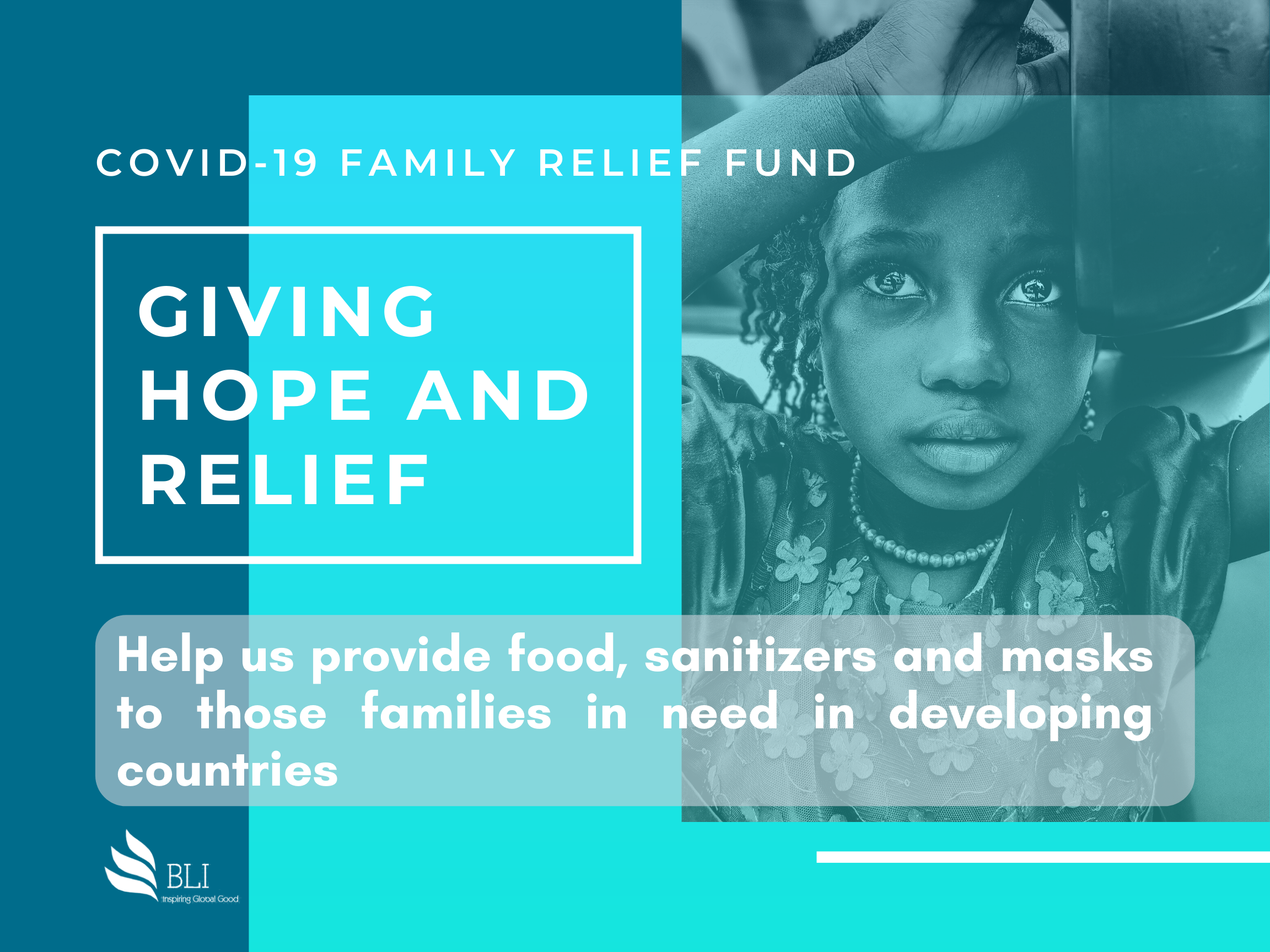 Dear Friends and Family,
A week ago we sent out an email of hope and recommendations from the World Health Organization and the Centers for Disease Control and Prevention (CDC) on preventive measures to stop the spread of the coronavirus. We received emails of gratitude from a number of you thanking us for the timely message when a number of countries were in the process of closing their borders and locking down their cities.
Since that time, a number of developments have occurred including stock-piling of toilet paper and hand-sanitizers in some countries while other countries, particularly in the developing regions are just beginning to face the brunt of the virus on their social life and economies. We realize that this virus is affecting the fundamental pillars of a community – a family, which is why we are taking the step to set up the COVID-19 Family Relief Fund.
Our goal is to raise $5000 to start that will provide relief for families in developing countries being hit the hardest by the novel virus. We will work with organizations and individuals in these regions to identify and award a $100 gift package comprising food, water and necessary sanitizing supplies for 50 families to last 30 days.
The deliveries will be made with extra caution to the health safety of volunteers. Our accountability will include detailed photos of the supplies being packaged and photos of the delivery to the 50 selected families as they are made.
If you are compelled to donate to this emerging need, we call on you to donate via our gofundme page or share this post with colleagues you believe are willing to help in this moment of need. 
We hope that our contribution can truly bring meaning to our mission of #InspiringGlobalGood, and give families in need the push they need to pull through this pandemic.
In profound appreciation of your kindness!
Stay Strong, Stay Hopeful, Stay Safe
The BLI Global Family